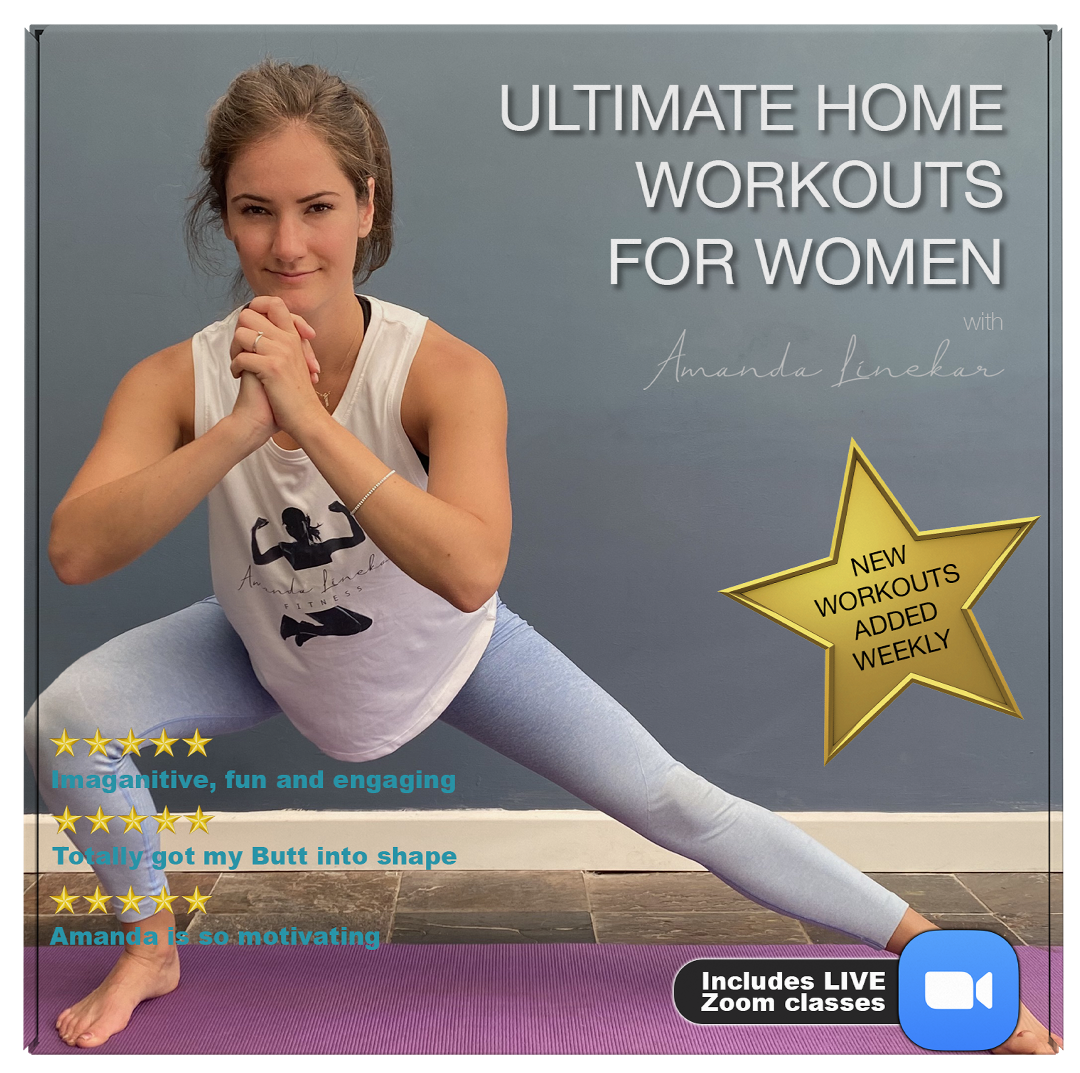 Ultimate Home
Workouts For
Women
70 incredible video workouts suitable for
women of all fitness levels + New workouts added weekly!
Having a regular workout routine is how to become fitter
and healthier when spending more time at home.
Hit your health and fitness goals without needing a gym
by subscribing to Ultimate Home Workouts For Women!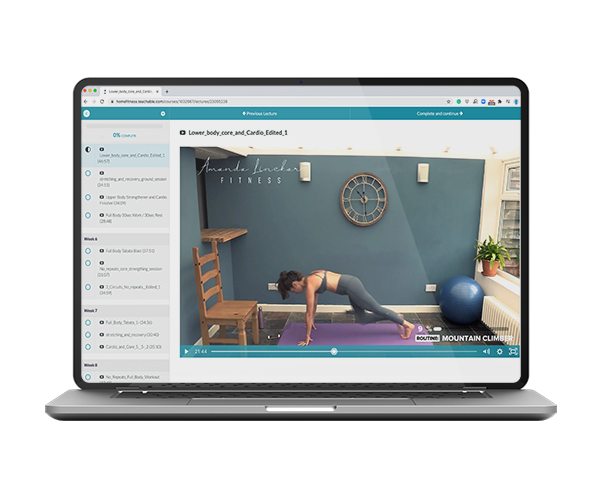 What's included in Ultimate Home Workouts For women?
Over 70 On-Demand-Video workouts!
Introductory Series with 20 workouts to get you on track.
Variety: Full Body; Low Impact; Upper Body; H.I.T (High Intensity) and many more.
Manageable 20-30 minutes classes for all fitness levels.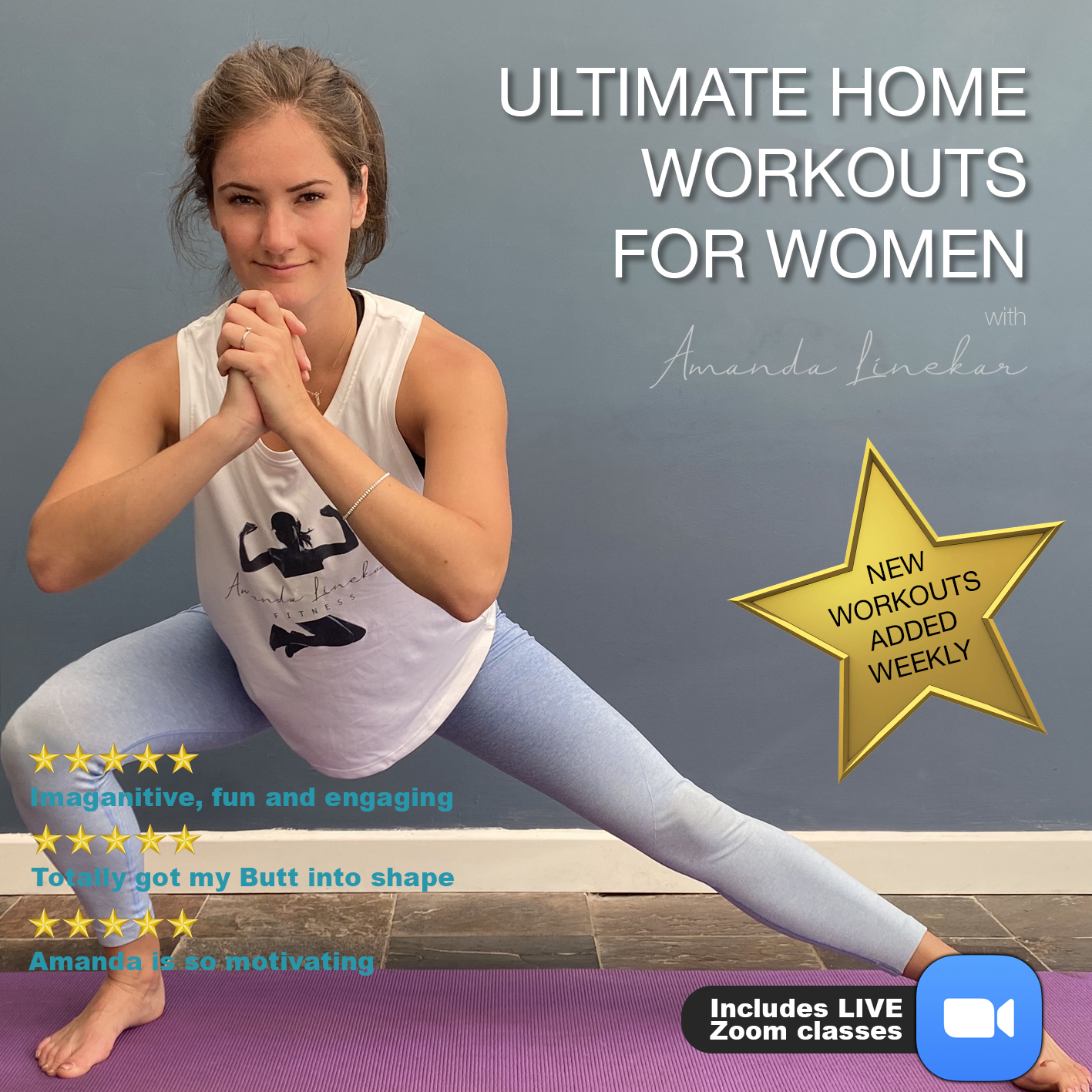 NEW workouts added every week so you have fresh content to stay motivated.
On screen timer displaying your progress as you workout.
Every workout is adjustable to your own fitness level!
Easy to follow, no equipment needed!
"Totally got my Butt into shape"
See what others are saying about "Ultimate Home Workouts For Women"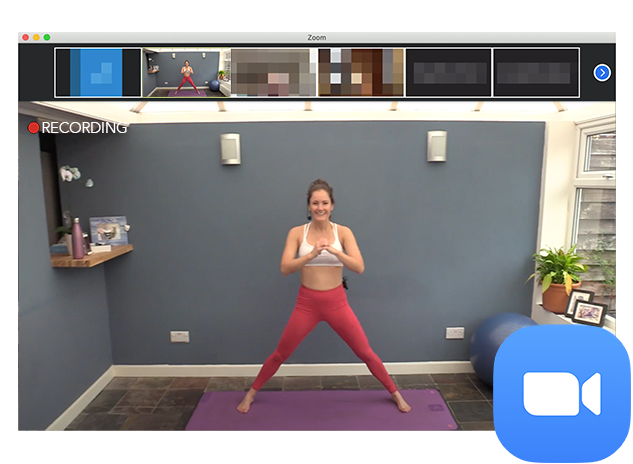 BONUS: LIVE 'follow along' Group Zoom Classes with Amanda included.
Private Facebook Group - Women all over the world supporting each other.
Support: Regular motivational newsletter from Amanda with tips and stories.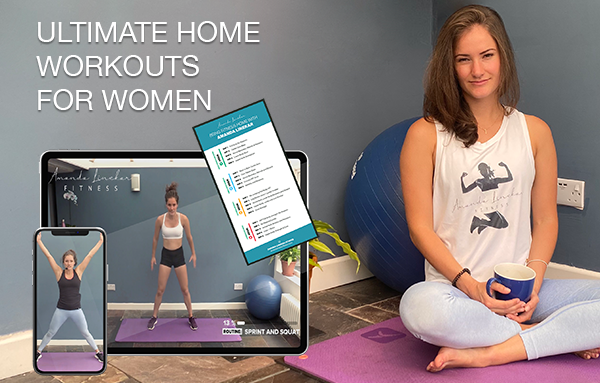 Benefits in your bank account!
Low monthly subscription.
Cancel any time! Unlike most gym memberships.
One Time Offer - 50% off month 1 for joining today.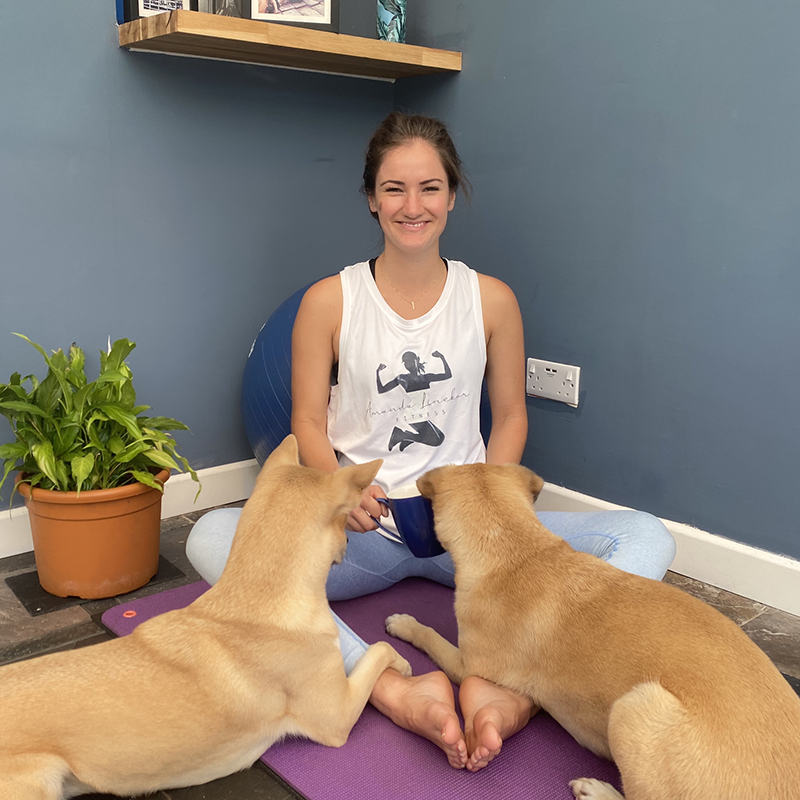 Canadian born Amanda now lives in Edinburgh Scotland with her two dogs and fiancé Joseph.
She has been a fitness professional, strength & conditioning coach and personal trainer her entire working life. Specializing in bringing injured athletes back to full recovery she rapidly gained recognition as a leading expert in her field.
A fully qualified Strength and Conditioning Coach Amanda is also a black belt in Karate!
Her down to earth, girl next door style makes her accessible to a wide audience but don't be fooled under her friendly demeanour is a fiercely competitive and determined coach who will push you to achieve your fitness goals.
Who is 'Bringing Fitness Home' For?
You want a fitter and healthier you!
You are spending more time working from home!
You are short on time but still have fitness goals.
You want to actively improve your health and wellbeing.
You are bored of the same repetitive workouts and exercises.
You want workouts that can be adapted to match your fitness level.
You don't want to waste money on gym memberships or equipment!